At the core of any social strategy lies content—an avenue through which brands shape first impressions and cultivate lasting connections. Content is the vehicle through which brands engage and interact with customers.
Looking forward, media channels like email marketing, paid and organic social content, and organic search show the highest returns on investment and are primed for significant growth in 2023. An impressive 73% of marketers affirm the effectiveness of their social media strategies in boosting their business.
In this comprehensive guide, we'll explore twelve powerful ways to create content that not only captivates but also cultivates meaningful connections on social media.
12 Most Effective Ways To Create Content for Social Media
Text-based content
Every day, as we scroll through our social media feeds, we encounter text-based content in Tweets or those enlightening posts on platforms like LinkedIn. What sets text-based content apart is its ability to convey insights and messages through words alone, without relying on images or videos. 32% of consumers highlight that text-based posts remain among the most engaging forms of social media content.
Sharing articles and blog posts from your website serves to both drive traffic and encourage interaction. This avenue not only showcases your expertise but also positions your brand as a trusted industry thought leader.
Yet, the crown of the text-based content platform belongs to Twitter. It is the perfect arena for social media content creator to distribute bite-sized information, ideas, and breaking news to engage with your audience actively.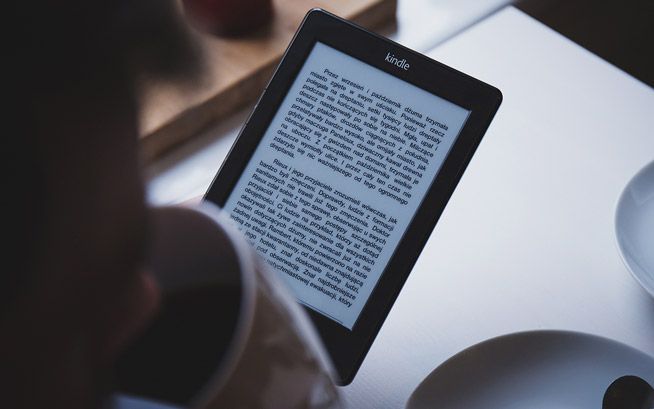 E-books
73% of consumers prefer learning about products and services through e-books rather than blog posts, highlighting their immersive and informative nature.
E-books provide in-depth knowledge and insights on specific topics, positioning your brand as an authority within your industry. They can serve as compelling lead magnets. By offering them in exchange for user information, you not only provide value to your audience but also nurture potential customers for your products or services.
Unlike shorter content forms that may vanish in the fast-paced world of social media, e-books have a longer shelf life. They can be repurposed, reused, and remain a comprehensive resource for your audience beyond the initial release. It's an opportunity to showcase your insights, research, and thought leadership in a format that resonates with your audience's thirst for in-depth knowledge.
Links to external content
Social media platforms provide the avenue to seamlessly share URLs leading to web pages beyond the platform itself. These links can redirect users to content on your site or to external sources that align with your brand narrative. The content creation for social media can encompass a wide range, including: Ebooks or PDF guides Blog posts or articles Online courses Website
Certain social media platforms, LinkedIn, Pinterest, Twitter, and Facebook are particularly effective for optimizing URL/link integration. You can simply include the link in your post and hit publish.
When you integrate links into your engaging social media posts, you're opening a channel to direct traffic back to your website or other crucial content. Moreover, when introducing a new product or service, a link to the checkout or pricing page can trigger sales.
Images
A single image can convey volumes, but an artful caption can elevate your content to astonishing heights. Crafting captions for your images isn't just about words; it's about weaving stories, delivering messages, and inviting engagement through thought-provoking questions.
Among the various types of content, images hold a special place, with 61% of consumers declaring them the most captivating in-feed content. Visual content unfolds as a remarkable tool for swift and impactful storytelling. Instead of relying on mere words, visualize the impact of an image.
Instagram and Pinterest emerge as natural sanctuaries for images. Instagram, born as an image-sharing platform, remains steeped in images, making up 87% of its content. On Pinterest, 97% of searches are unbranded, which offers a ground for brand discovery and the kindling of interest for future purchases.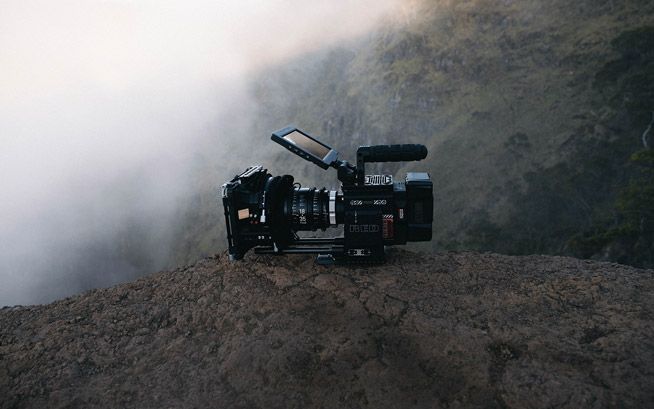 Videos
Long-form videos stand out for their comprehensive information, helping you establish yourself as a knowledgeable authority. 24% of consumers identify long-form video content as the most captivating on social media platforms. 64% of consumers will purchase after watching a product video.
For content creation for social media, videos are shared a remarkable 1200% more frequently than the combined shares of text and images as social media content. When contemplating extensive video content, these video-sharing platforms, YouTube, Facebook, and LinkedIn, come to mind.
93% of users resort to YouTube for educational purposes. As of March 2021, statistics reveal that users spent an average of 29 minutes and 36 seconds per session on the platform, indicating its efficacy as an educational tool.
Video Stories
78% of Internet users engage with online videos weekly. Stories boast a remarkable 200% higher engagement and sharing rate than standard posts. A 66% of people find short-form videos the most exciting content on social media. And guess what? You don't need a Hollywood budget on creating content for social media to make them work. Successful short videos are all about being real and relatable.
Short-form videos have the most impressive ROI in social media marketing. Short-form snippets lasting from three seconds to a minute are the most attractive on TikTok, Instagram, Facebook Reels, Stories, and YouTube Shorts.
Short-form video content is all the rage these days — and for good reason. They give you a quick burst of energy and excitement. Plus, they're a great way to showcase your brand's personality.
Live Streams
82% of customers are inclined towards live videos regarding brand interactions, surpassing traditional social posts. This interactive medium empowers businesses and creators to facilitate real-time conversations, host webinars, engage in Q&A sessions, or orchestrate virtual events in social media content creation. Unlike traditional text or image posts that necessitate waiting for responses, live videos offer audiences an instant avenue for real-time reactions.
Livestreaming is not just engaging, but it's also driving sales. A 71% of viewers who tune into live streams via social media platforms have made purchases based on what they've seen.
Across social media content landscapes, platforms like Facebook Live, Instagram Live, and Twitter provide every user with the opportunity to go live. Additionally, YouTube and TikTok extend this capability to users who meet specific platform criteria. Also, many platforms, such as Twitter Spaces, LinkedIn Live, and Facebook Live Audio, offer native features for audio chat.
Infographics
Infographics have 3 times more shares compared to other content types. It is a powerful visual representation of data and concepts, tailor-made for sharing across Facebook, LinkedIn, Twitter, and Instagram. Their versatility spans beyond statistics, offering an effective canvas for showcasing product features and enhancing social media content creation.
Infographics aren't just about education; they also build brand credibility. Positive statistics and news are trust magnets. When you showcase favorable numbers related to your brand, this social media content resonates as a mark of achievement and reliability.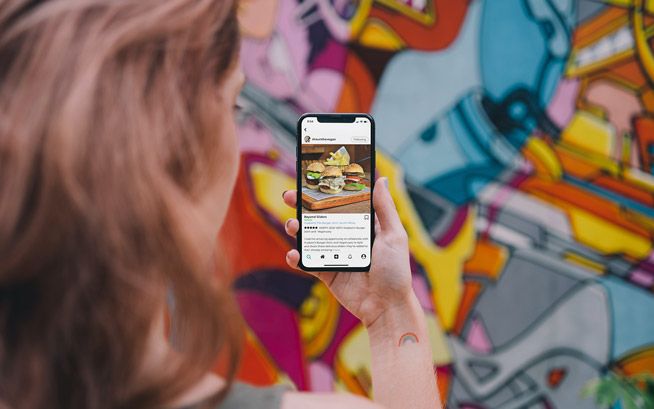 Testimonials and reviews
72% of consumers reveal they're more likely to purchase if they encounter positive reviews. Testimonials build trust and value by showcasing real-world benefits.
The influence of reviews spills over into social media, where 79% of consumers are more likely to follow a brand if they encounter positive reviews. Beyond just products, your brand embodies values that resonate with customers. This could be your commitment to sustainability, employee well-being, or social causes.
Find local influencers who will promote your brand to their friends with SnapAds.
Announcements
72% of people are likelier to trust a brand that regularly shares updates about its products and services. These announcements about new offerings or enhancements serve as vital conduits to maintain engagement and offer valuable insights into the brand's trajectory.
By seamlessly integrating these strategies, your social media presence evolves into a dynamic platform for generating buzz and fostering anticipation. Captivate your audience's curiosity, strategically time your announcements, and leverage these tactics within broader campaigns to kindle excitement that resonates.
Contests
Contests aren't just about prizes; they are tools for building brand awareness, website traffic, and leads. According to social media best practices, they facilitate relationship-building and community creation, enriching the brand-consumer bond. These endeavors serve as compelling magnets to draw in new followers and leads.
Сontests stand as dynamic tools to enhance engagement and bolster brand recognition. By adhering to these strategies, you create an environment where participants are entertained and genuinely connected to your brand's essence.
Holidays
Crafting compelling social media content that relates to your audience requires a multi-dimensional approach, and leveraging holidays can be a masterstroke in your content creation strategy. The strategic infusion of holiday themes into your content not only establishes a genuine connection with your audience but also taps into trending conversations.
By strategically incorporating holiday-themed content into your social media content strategy, you not only tap into the festive spirit but also wield a powerful tool to influence buying decisions, amplify engagement, and solidify your brand's presence.