Attempting to please everyone often leads to pleasing no one, a concept that readily applies to marketing. If you aim to reach a broad and undifferentiated audience, the unfortunate reality is that your message may need to be heard, and your efforts may fall flat. While people might glance at your ads or peruse your website, they will only truly connect with your content if it resonates with a specific audience.
It's important to note that targeting a specific group of people doesn't equate to exclusion. Rather, it signifies a strategic approach to maximize the impact of your marketing budget. By truly comprehending your target audience, you can streamline your efforts, allowing you to generate business leads cost-effectively and efficiently.
Hence, it is of the utmost importance to identify and target your niche audience – and put this insight into action immediately. In this guide, we provide you with major steps to reach your audience.
How Can We Best Reach Our Target Audience?
To successfully engage with your target audience, it's essential to employ well-crafted strategies tailored to their preferences and behaviors. Consider these insights that provide valuable guidance for tailoring your advertising efforts to resonate with your audience effectively while respecting their preferences and privacy.
Misdirecting your product marketing efforts toward an inappropriate audience can lead to a significant waste of both time and financial resources. Therefore, defining a systematic approach for reaching your target demographic is crucial. Here, we present steps to empower you to reach your target audience more effectively.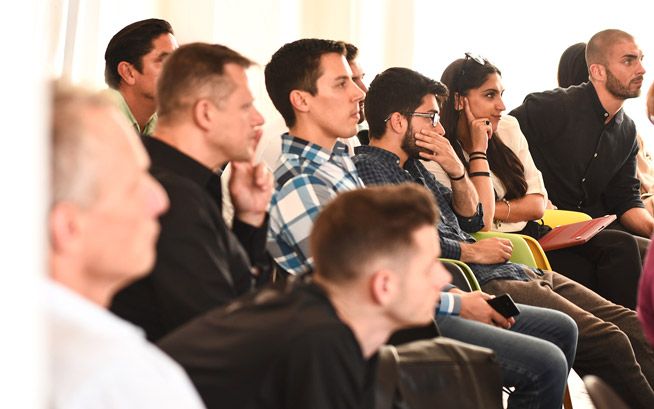 Step 1: Define Your Target Audience
To effectively reach your intended audience, you must first define what is target audience in your business. This understanding is gaining insights into your customers' preferences and behaviors. Building customer personas representing ideal buyers involves cataloging their demographic and psychographic attributes.
Conduct Comprehensive Market Research
Undertake thorough market research to identify gaps your product can effectively address. Analyze market trends within similar products to gain a competitive edge.
80% of consumers are more inclined to purchase from brands offering personalized experiences. Recognizing that a one-size-fits-all approach is a major misstep when engaging with your target audience is crucial. Each user is unique, and acknowledging this individuality is paramount to making every customer valuable. This approach, called personalization, tailors messaging to provide individualized experiences based on a consumer's behavioral history, purchase patterns, demographics, and more.
Analyze Competitors
Understand who they are targeting and the issues their customers encounter. Digital target marketing analysis provides insight into areas where your competitors' marketing may be lacking—a chance to identify gaps in the market that your product can fill. Consequently, you can tailor your marketing messages to address these gaps and emphasize how your product resolves these issues.
Analyze Data
Analyze this data systematically to create a comprehensive picture of your intended audience. This analysis should encompass their preferences, dislikes, habits, and demographic and psychographic profiles.
Construct personas and formulate value propositions based on your interpretation of the data. These efforts ensure that your marketing strategies align perfectly with your types of target audience needs and characteristics.
Step 2: Create Useful and Relevant Content
Once you've identified your target audience, the key to reaching them effectively lies in providing valuable and pertinent content that addresses their unique needs and challenges. Tailor your content to resonate with their interests. This can include blog posts, email newsletters, social media content, advertisements, videos, and more. Use data to refine your targeted content marketing strategy and create more content your audience finds most valuable.
When pondering how to effectively connect with your target market, the answer lies in engaging with your audience where they are most active. For instance, a staggering 1.62 billion users visit Facebook daily on average, which accounts for nearly a quarter of the world's population.
Here are some practical ways to connect with your audience through valuable content:
Video Marketing: Engaging video content lets you connect with your audience personally, showcasing your authenticity and expertise
Blog Posts: Craft well-researched blog posts that resonate with your audience's interests and offer solutions to their challenges.
Guest Posts on Authoritative Websites: Sharing your expertise on authoritative platforms can enhance credibility and reach a wider audience
Social Media Posts: Consistently share content on social media platforms that not only informs but also encourages interaction and engagement.
Newsletters: Deliver informative newsletters that provide valuable insights, updates, and exclusive content directly to your subscribers.
Webinars: Hosting webinars allows for direct interaction with your audience, addressing their queries and offering in-depth knowledge on relevant topics.
Ensure your communications are not only readable but also shareable.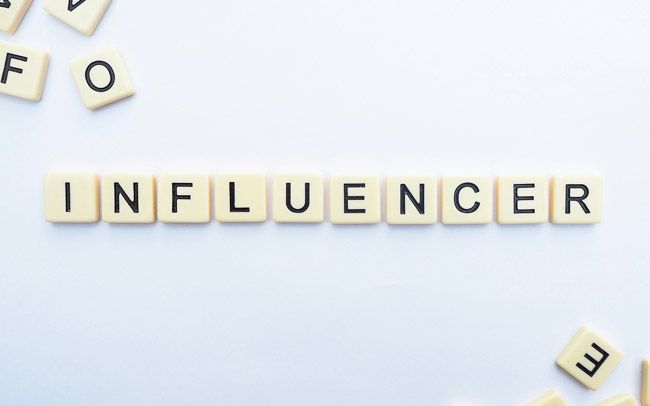 Step 3: Leverage Influencers
Collaborating with influencers provides an expedited route to connect with a substantial, intended audience within your niche.
Influencer marketing is a remarkably potent technique to help you achieve many marketing objectives. By collaborating with influencers who relate with your niche, you gain access to potential customers who share an affinity for your brand or industry. This not only facilitates the generation of high-quality leads but also ensures that your message reaches the right audience.
It's worth noting that you can only sometimes enlist the services of the most prominent influencers to attain the most favorable marketing return on investment (ROI). Your primary objective is to generate qualified leads, and micro-influencers with follower counts below 10,000, can be instrumental in achieving this. Moreover, micro-influencers are often more accessible for communication, manage fewer concurrent projects, and demand more budget-friendly compensation.
Fortunately, tools like SnapAds simplify the intricacies of influencer marketing. With SnapAds, you can seamlessly discover local influencers, initiate contact, and even provide them with sample products, all within the same platform.
Step 4: Use Targeted Advertising
Targeted advertising is a potent tool for reaching a broad yet relevant audience. Platforms like Google Ads and social media ad services allow you to target your intended demographic precisely.
With these platforms, you can fine-tune your campaigns based on various characteristics and behaviors exhibited by your audience, including their age, location, online interests, life stage, job role, and income. This meticulous targeting ensures that your ads are exclusively displayed to individuals more likely to find your brand and products appealing.
Various social media platforms provide an array of targeting tools accompanied by analytics to aid in optimizing your advertising efforts. It's crucial to select the most suitable tools for reaching your specific social media target audience effectively.
Step 5: Referral Marketing
Your existing client base can be valuable for finding new target clients. Clients you've successfully collaborated with likely have colleagues within their professional networks who share similar needs. Don't hesitate to approach these satisfied clients and kindly request a recommendation. They will often be delighted to connect you with individuals or businesses that could benefit from your services.
Personal recommendations from family and friends stand out as the most trustworthy form of advertising. You can cultivate stronger connections with your existing customers by providing incentives such as cashback, future discounts, or complimentary products. Or you can equip your customers with a unique referral code and motivate them to share it with others.
Most companies incentivize the referrer and the new customer, doubling the potential for increased sales. However, you can experiment with different incentives through A/B testing to identify the most effective approach for your ROI.
Step 6: Reach Your Target Audience on Social Media via Hashtags
Once you've identified your target audience's preferred social media platform, employ tailored hashtags to interact with your audience on social media platforms and facilitate the discovery of your page by potential leads. For instance, deploying hashtags like #madridbakery can be highly effective if your catering business is based in Madrid.
Employing the right hashtags on platforms like Instagram and TikTok can significantly expand your reach and foster engagement with your desired audience. Seek out hashtags currently trending within your niche and seamlessly integrate them into your social media posts.
It ensures your posts are visible to interested individuals in your niche. For instance, if you operate a luxury hotel brand, strategic hashtags like #luxurytraveler or #luxurytravel can help you connect with potential customers looking for upscale accommodations. Additionally, prioritize the use of specific hashtags over generic ones. Choosing more tailored hashtags enhances the precision of your outreach, increasing the likelihood of attracting valuable leads.